Storm.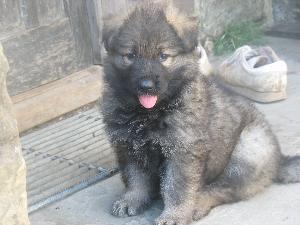 Rebeckmars in the Dawn at Jestony.
D.O.B. 22/05/10.
Hip Score: 4/6 = Total 10.
Silver Sable.
Our latest addition here at Jestony is Storm, a stunning young silver sable long coat male from our good friends, Martin and Becky, of Rebeckmars German Shepherds, who between them, have over 30 years of experience with this beautiful breed.
Storm came to us as a very outgoing and bouncy 7 week old pup with an extemely long and beautifully thick coat, and as you will see from the pictures, he is growing fast and we are pleased to say that his coat is growing with him, still very long and very thick, the pictures dont really do this beautiful boy justice!!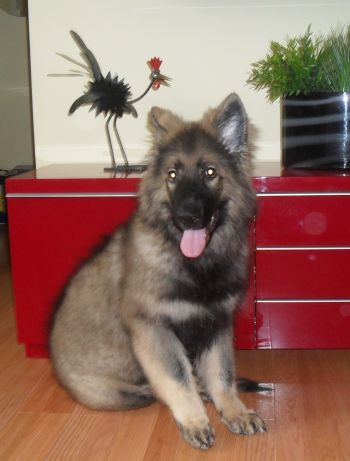 We have every confidence that Storm will become a valuable asset here at Jestony in the future, an excellent stud dog in the making, he is showing a real interest in the girls already!!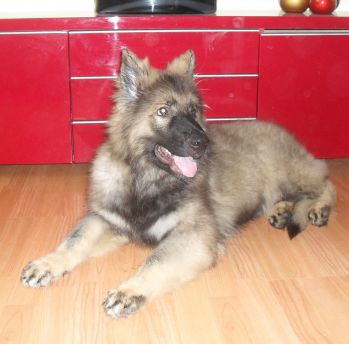 At just 16 weeks, Storm already weighs in at a whopping 22kg!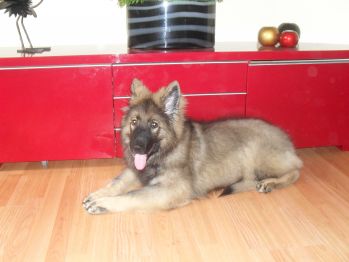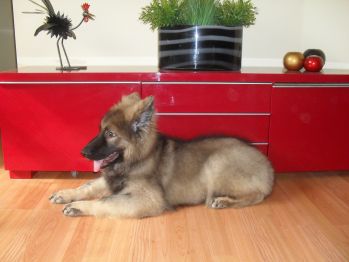 Storm comes from a long line of excellent hip scored dogs, and will himself be scored in due course!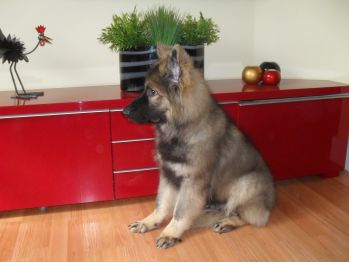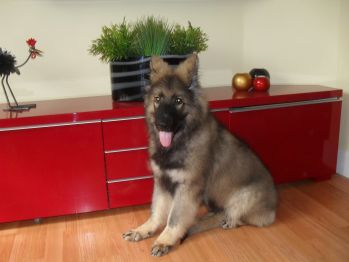 As you can see from these recently updated pictures, Storm is growing into a stunning young man. He has become alot darker as he has become older but still retains that gorgeous thick dense coat.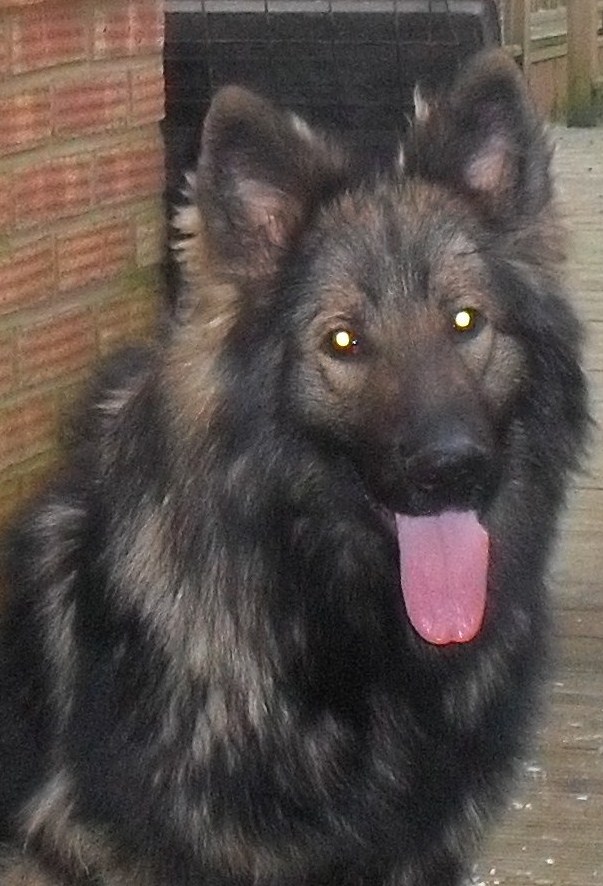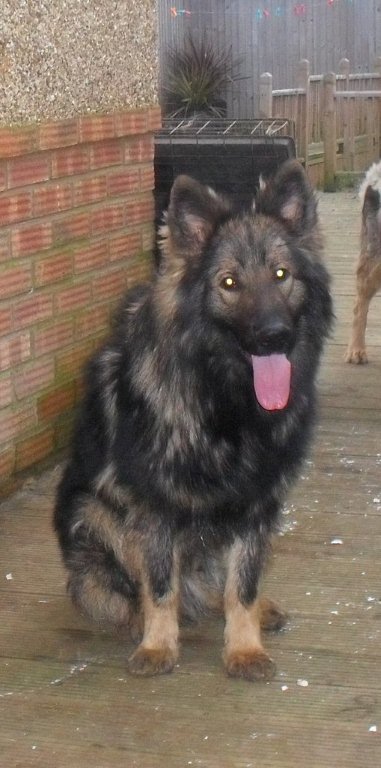 We are pleased to announce that Storms hips have been screened and are said to be looking very good !!.....UPDATE: Results are back with a fantastic total of 10 !!